Keeping a focus on GKD Mini for a few months, I'm glad to hear of its update now. Things are not bad, I mean at least it isn't dead on the way.
They made a teaser film this week (Feb 3rd), what I can know from that is the console will release in a metal gray first, it resembles the ZPG Pro. Both of them are equipped with curved sides, which makes them feel better in the hands. But obviously, it isn't a portrait ZPG Pro, I'd say it's an updated edition of GKD350H since they all based on the same SoC of Ingenic X1830. GKD Mini is configured with 128MB of DDR2 RAM, which is under-powered. However, if you grew up with these old systems, like GAME BOY ADVANCE or Game Gear, then you may get the memorize back on this console.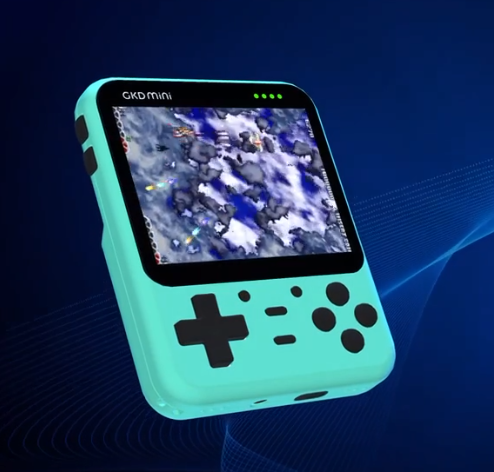 Upgrades
Some upgrades that GKD Mini did have over GKD350H. Firstly, it has dual external MicroSD cards now. Secondly, GKD Mini has a 2500 milliamp-hour battery. With the physical volume rocker, we don't need to turn down system volume by holding a button and clicking up and down. The point that Folks in the Baidu tread are complaining about is the form factor, I'm getting used to it, so that is not a problem.
Screen
The screen is a 3.5-inch IPS 320X240 panel, I'd say it's a bit fuzzy to me, but I know there are many people like it, due to its way of retro and old feelings.
The inlaid triggers are slant to the case, that's a point that makes sense. That's to say, we just put a little bit of force on that, they will be responsive.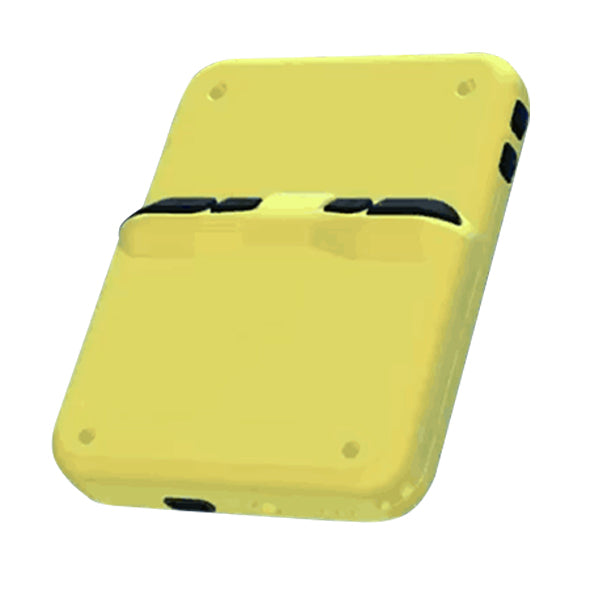 Key Specs
OS: OpenDingux

SoC: Ingenic X1830, Dual Core 1.5 GHz MIPS

RAM: 128 MB DDR2

Display: 3.5 inch IPS 320 x 240

Aspect ratio: 4:3

Battery: 2500 mAh

Speaker: Dual Stereo

LED: Power LED, Low Battery Indicator

Metal: Gray
The processor is out-dated but I have to reminding you of the console aiming at the customers who have nostalgia for the old systems. It runs games PS1, GBA, GBC, GB, GG...etc.
When it be out?
It is available now on RETROMIMI. Compared to any other one of these retro consoles, like Anbernic RG280V, I regret that GKD Mini isn't good at value.